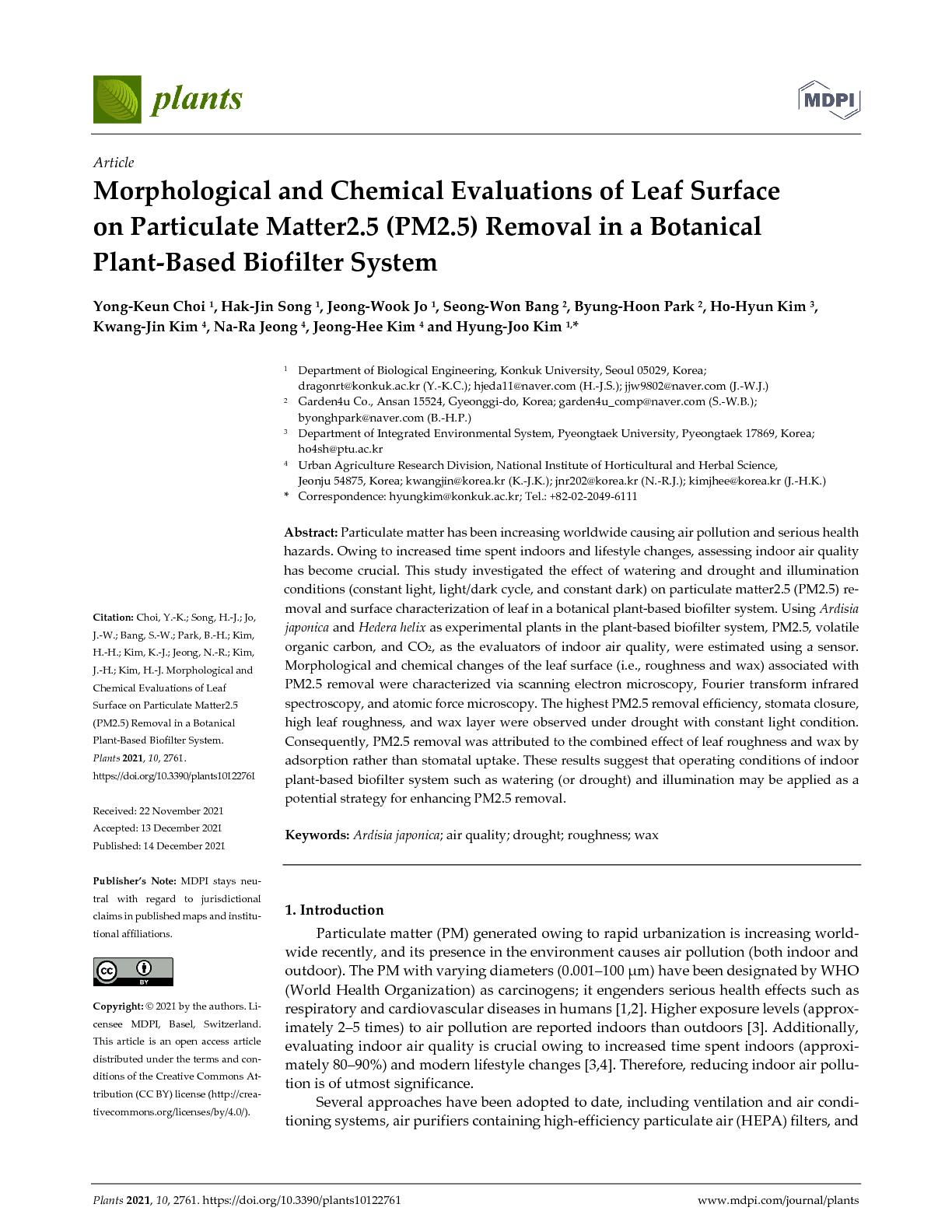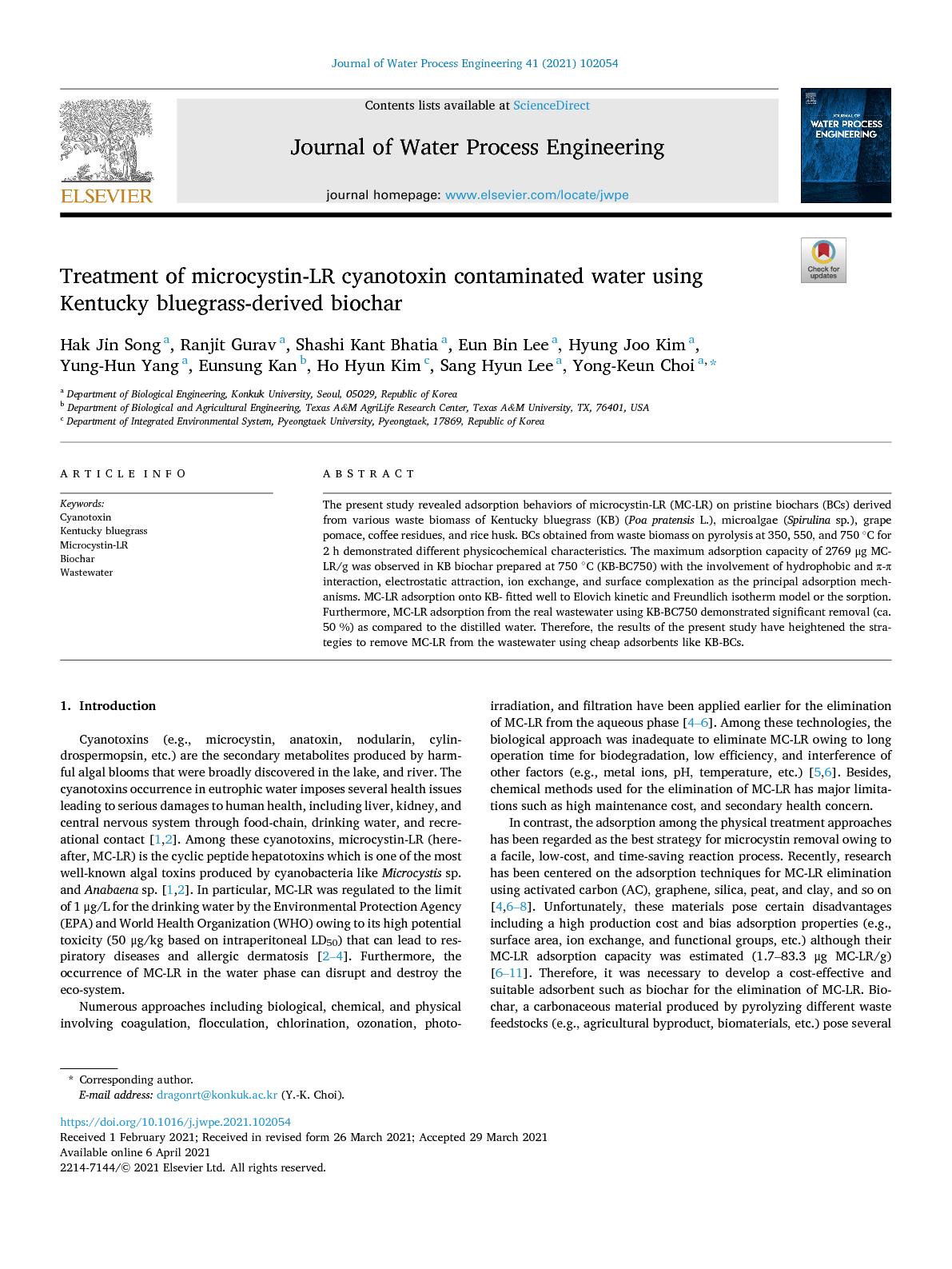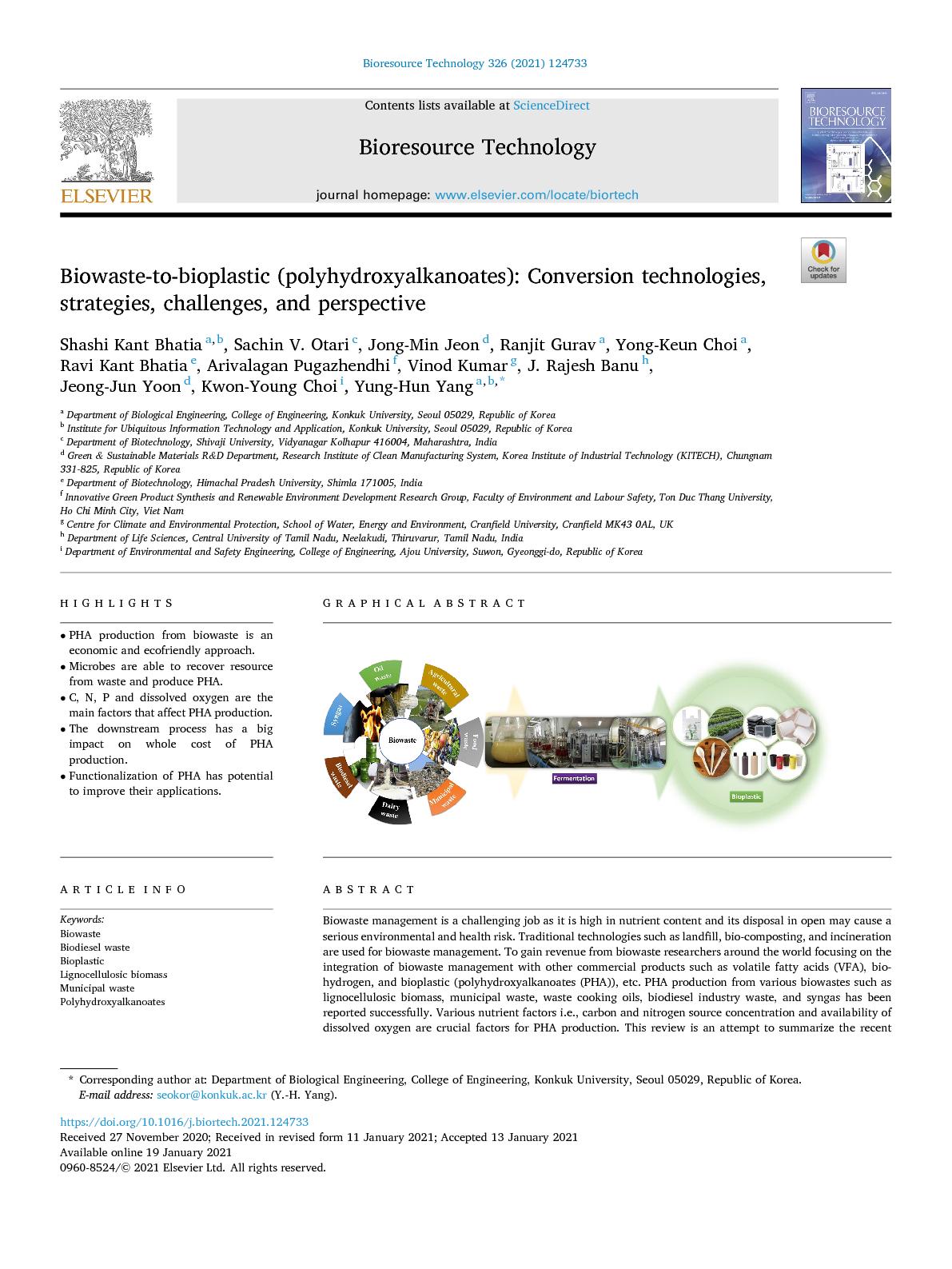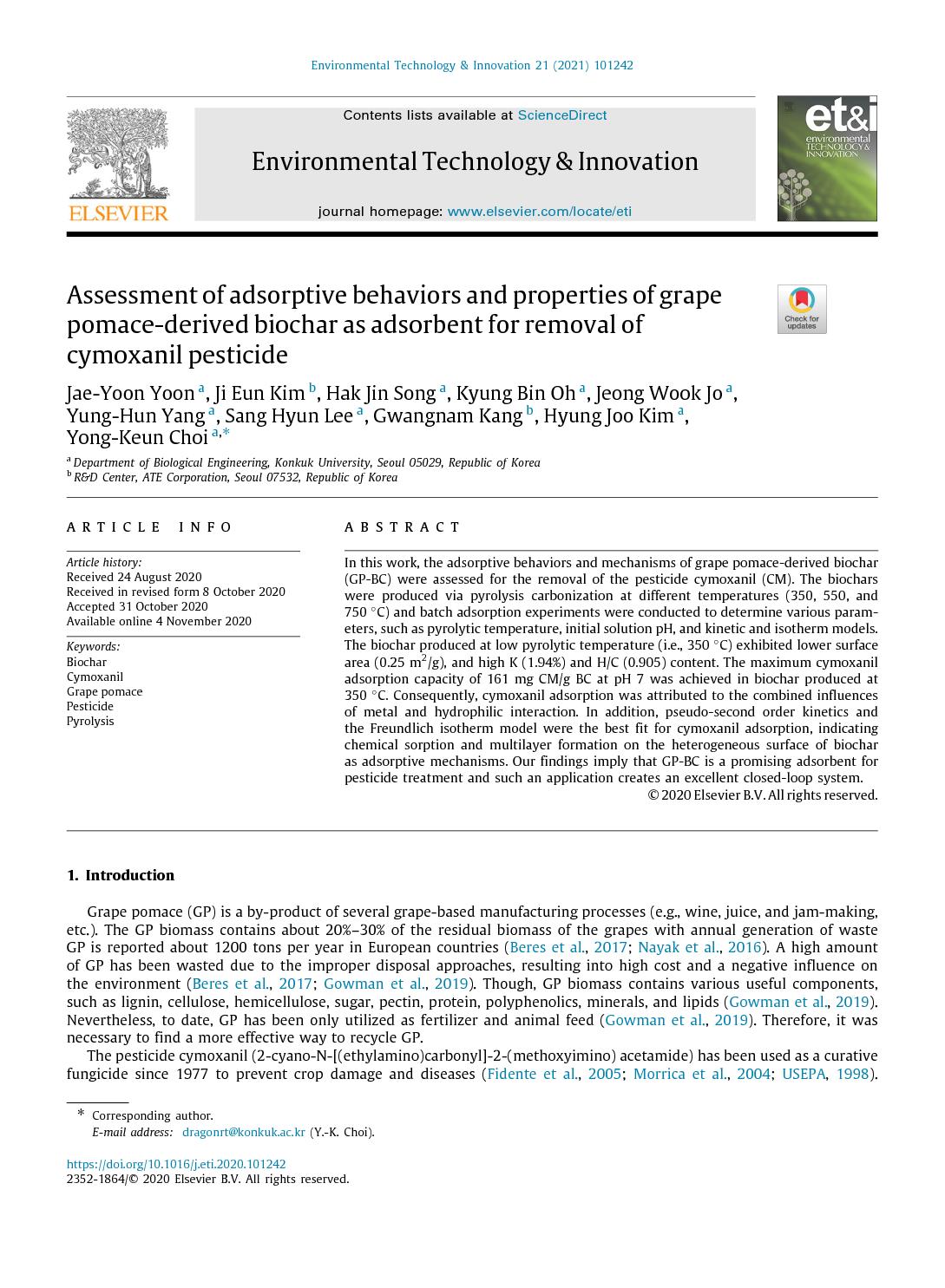 * Morphological and chemical evaluations of leaf surface on particulate matter2.5 (PM2.5) removal in a botanical plant-based biofilter system.
* Pyrophosphate enhanced oxidase activity of cerium oxide nanoparticles for colorimetric detection of nucleic acids.
* Dairy effluent-saturated biochar alters microbial communities and enhances bermudagrass growth and soil fertility.
* Methodology- non-invasive monitoring system based on standing wave ratio for detecting water content variations in plants.
* Rhodococcus sp. YHY01 a microbial cell factory for the valorization of waste cooking oil into lipids a feedstock for biodiesel production.
* Chapter 9 Utilization of invasive weed biomass for biochar production and its application in agriculture and environmental clean-up.
* Treatment of microcystin-LR cyanotoxin contaminated water using Kentucky bluegrass-derived biochar.
* Biowaste-to-bioplastic (polyhydroxyalkanoates) Conversion technologies, strategies, challenges, and perspective.
* Bioprospecting of exopolysaccharide from marine Sphingobium yanoikuyae BBL01 Production, characterization, and metal chelation activity.
* Adsorptive removal of crude petroleum oil from water using floatingpinewood biochar decorated with coconut oil-derived fatty acids.
* Assessment of adsorptive behaviors and properties of grape-derived biochar as adsorbent for removal of cymoxanil pesticide.